entertainment at The Pyramid Cancun hotel
When you book an all-inclusive vacation, you may think about the delights you'll be able to taste without worrying about extra-expenses, as your consumption will be included in the cost of your reservation; however, in The Pyramid at Grand Oasis, in addition to all meals and beverages, a wide array of entertainment for all likings will be available for you. Everything from shows at the resort's entertainment venus, to spontaneous presentations that take place throughout the different areas; every day there'll be something that waits to be discovered, something to surprise you in spectacular settings.

The quality of all entertainment in The Pyramid at Grand Oasis is guaranteed, with diverse and innovative options that will take to experience world-class events, theme parties at the beach, offshore adventures, and fun-filled activities for adults and children.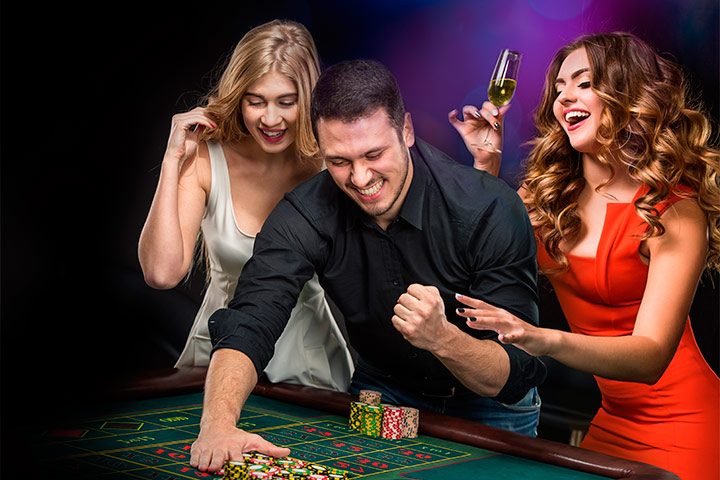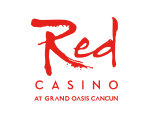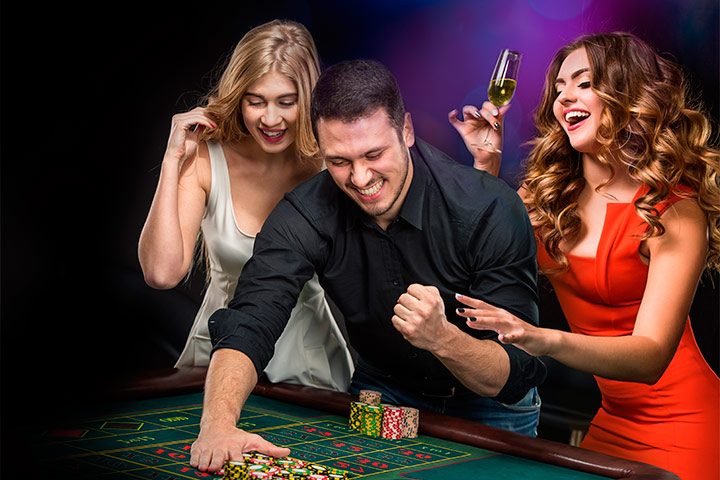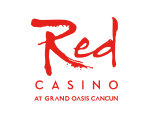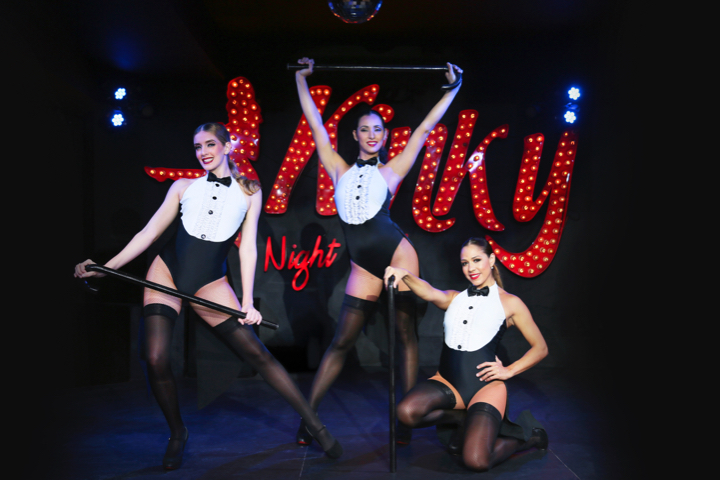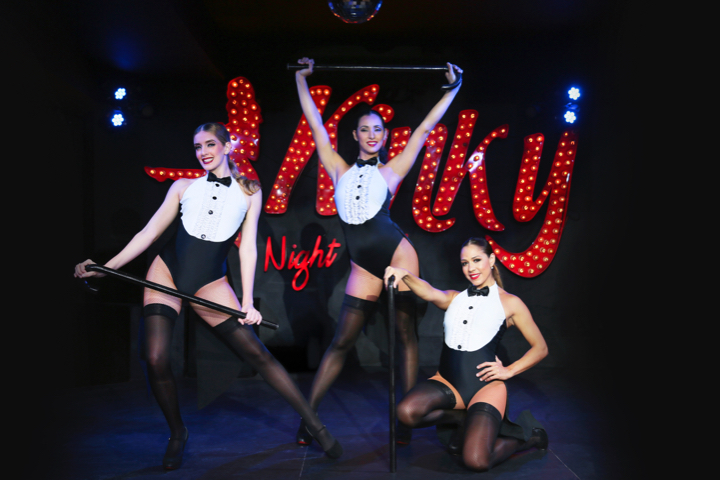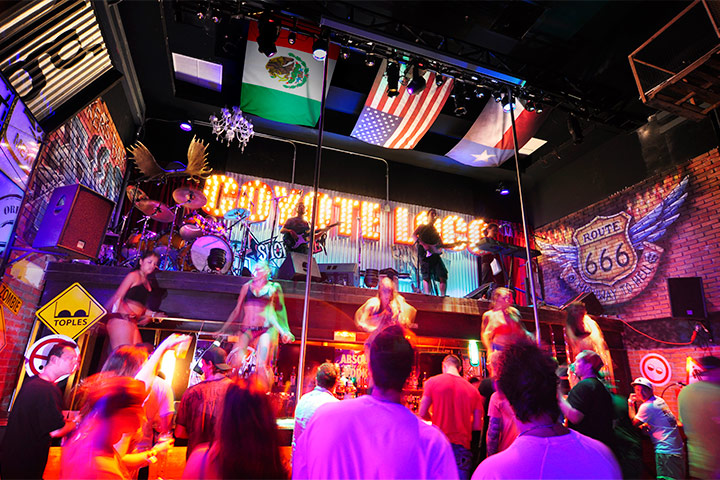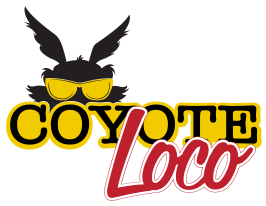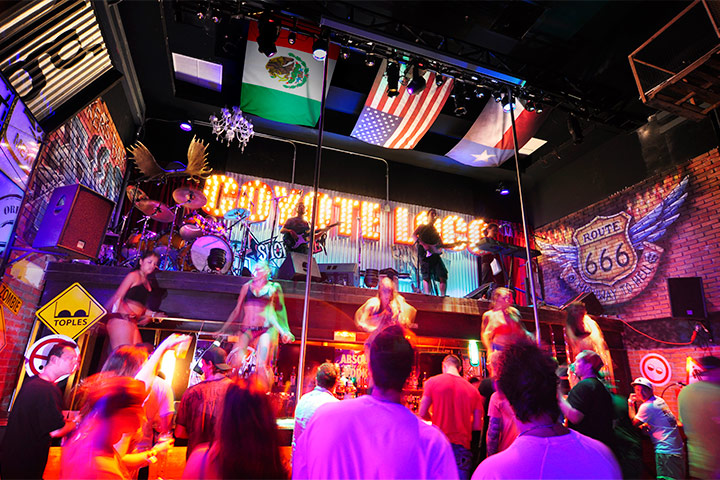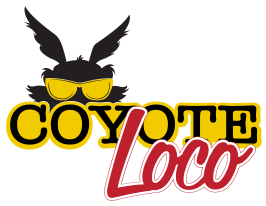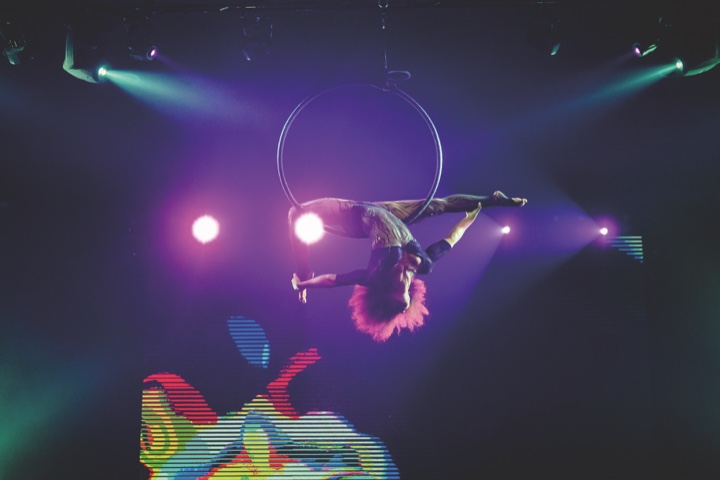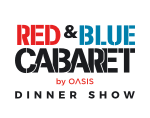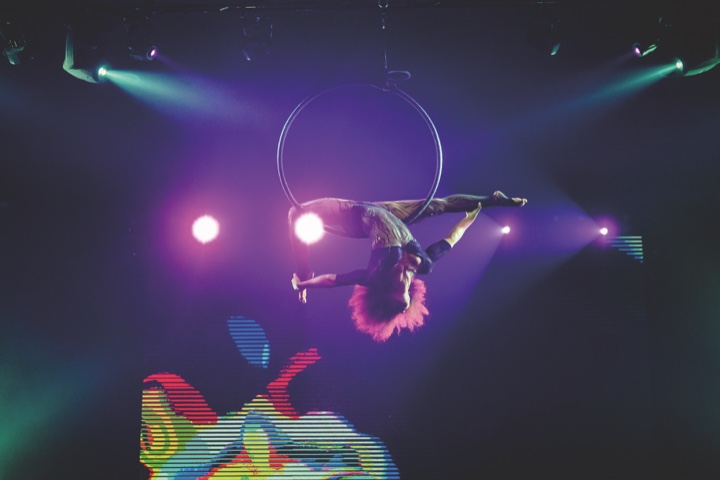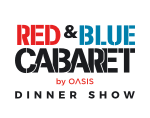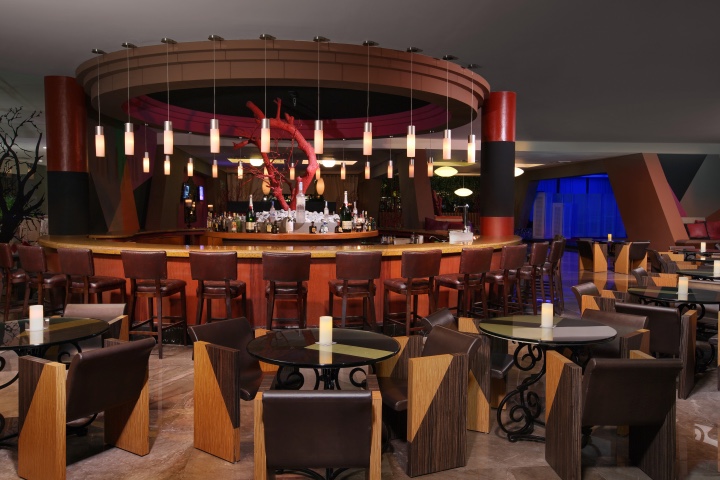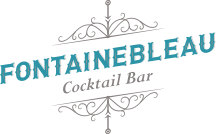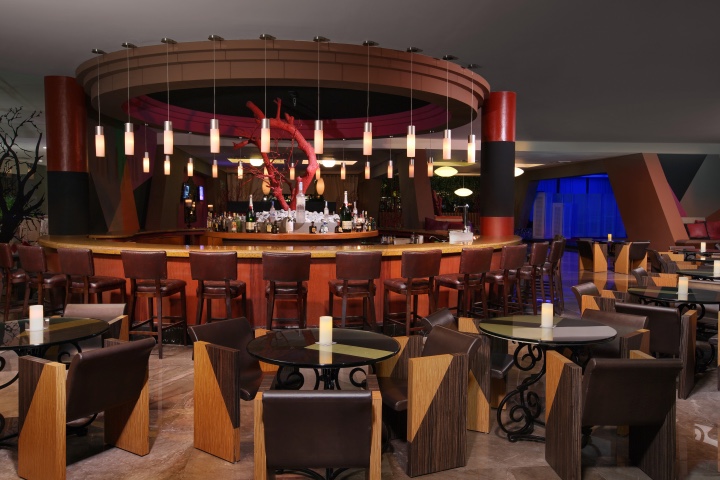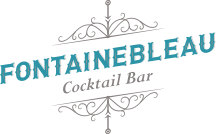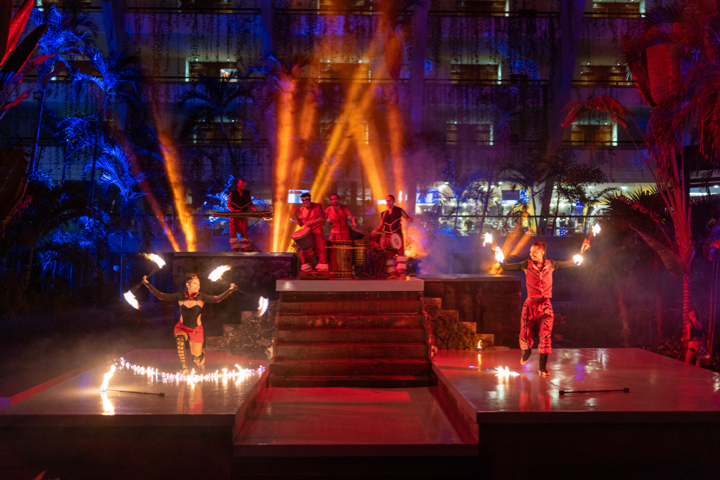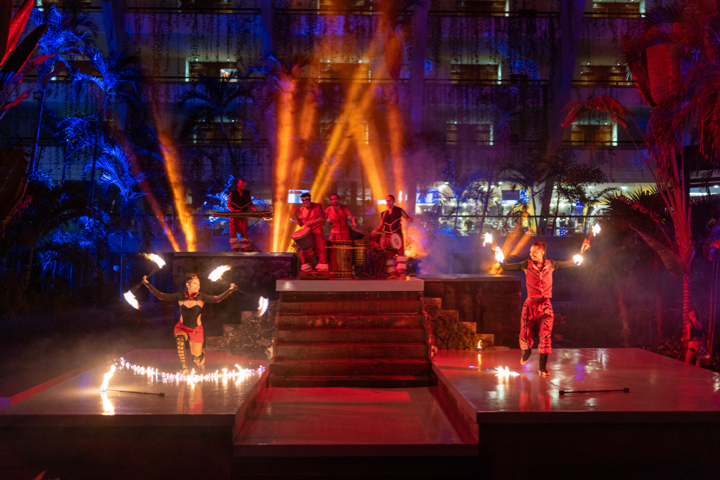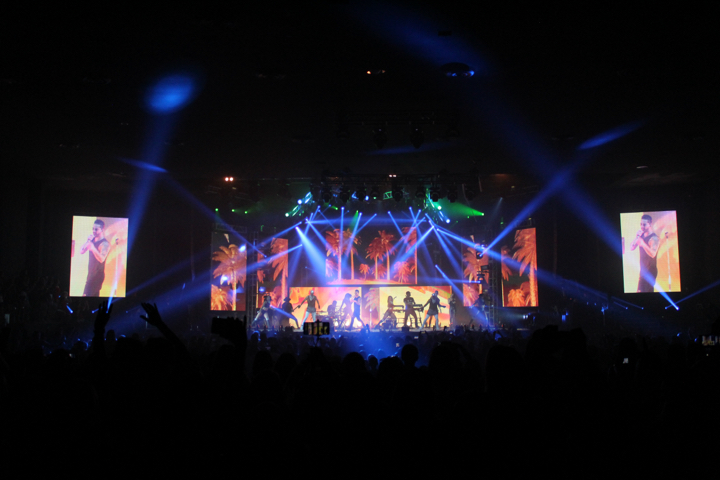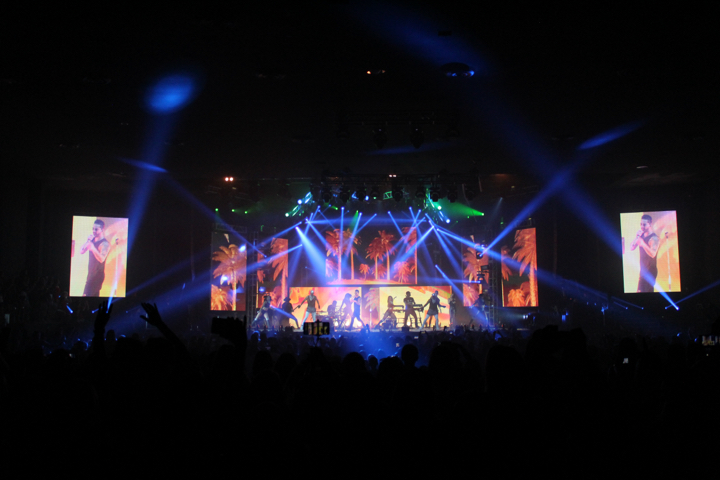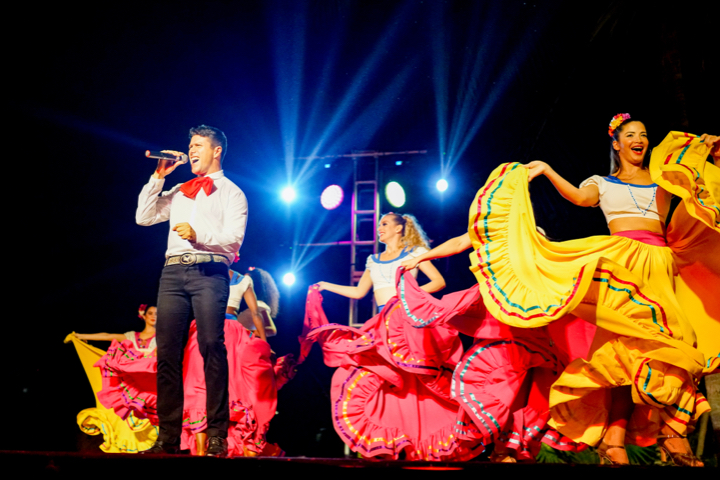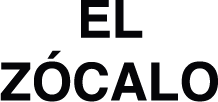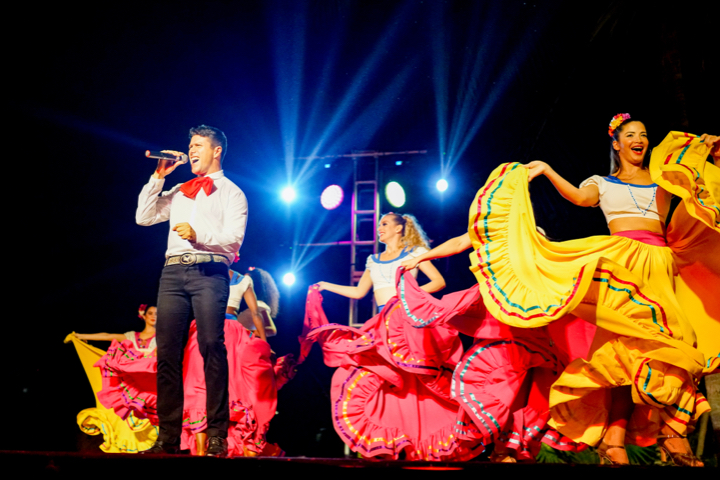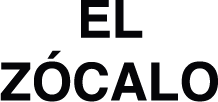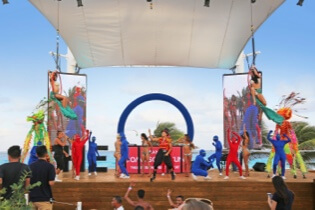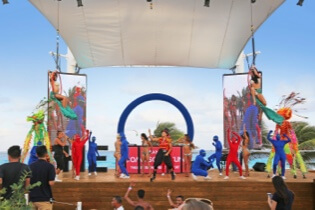 frequently asked questions of hoteles.entretenimientos
The Pyramid Cancun
From Monday to Sunday, we offer sports entertainment in our facilities. If you are looking to work your body and mind, you can practice Pilates and yoga. But if your thing is body moving, then you can sign-up to our Zumba class or take a biking tour. We offer all kind of options to pamper the whole family.
We have an area called KiddO Zone, where children have a blast with a world of colors and attractions, such as playground, theater, princess room, videogames, and lots of fun, always under supervision of experts.

With the enjoyment of the whole family in mind, we've created contests, trivia, charades, and Jenga competitions. For the most adventurous, we included a zip-line, a tightrope or the bungee; all ideal options for them.

For those who have never practiced these sports before, we'll tell you what is all about: the zip-line is a cable that will let you slide using a pulley while you enjoy the landscape.

The tightrope will challenger your balance, while you walk on a rope tightly tied from both sides. And the bungee will let you jump high on a trampoline thanks to a system of elastic ropes that are fastened to your waist.
With the red color as a distinctive element, you will be dazzled by Red Circus, Red Casino, Red Kinky Night Club, or a delicious dinner show at Red Cabaret.

If you wish to feel the excitement of gambling games, you can do so at Red Casino. Among its wide array of options, you can play blackjack, roulette or poker. Moreover, if you prefer to be a spectator, visit Red Kinky Night Club and admire the different shows available, such as the Burlesque Cabaret, Taboo or Varietés. You choose.
If are traveling with your family, you will have to visit the lobby of The Pyramid at Grand Oasis hotel, where every night, you will get to admire the amazing shows by Red Circus.
These shows are Quetzal, Origen and Blanco.

With an assortment of specialized artists, you will be amazed by their impossible airborne acrobatics. The shows by Red Circus will leave the whole family breathless.
One of the biggest charms of our hotels The Pyramid at Grand Oasis and Grand Oasis Cancun is the paradise white-sand beach. Once you see it, you'll know that plunging into the crystal-clear waters of Cancun and soaking up the sun on a luxurious Bali bed is a must.

Another good option is dancing to the best electronic beats of the different resident DJs at the amazing surfside setting of The Oasis Beach Club. Visit the image gallery and delight yourself with the landscape.
After you've charged batteries with a good rest in our comfortable rooms, your body will ask you to plan an evening of concerts while you show off your best dance move and sing along to world-class artists.

Don't be ashamed and go to Coyote Loco, where you'll listed to the best rock music while you enjoy delicious snacks and cold beverages. We recommend that you plan your vacation in advance, in order to gain access to the best exclusive concerts at the Oasis Arena, where we constantly present some of the best international artists.